Religious School Blog
From Strength to Strength
05/19/2019 12:00:03 PM
Amy Claver
| | |
| --- | --- |
| Author | |
| Date Added | |
| Automatically create summary | |
| Summary | |
At Shabbat services on Friday, we recognized our Religious School graduates, Josh B., Amanda T., and Stav D. Our 10th graders, William C., Oren D., and Dalia D. were also confirmed. I suppose I shouldn't have been surprised, but I was especially moved.
Today, on the Sunday after the Friday evening service, I wrote Am Yisrael Chai at the beginning of the entry in a special book I keep for my son, William. Our faith is secure. These children, emerging adults really, are guardians of our faith, and will pass on our traditions to their children one day.
All of us at the service were grateful for our graduates and confirmands and can't express enough appreciation for their teachers, Rabbi Weill, Michael Rosenberg, Josh Morrel, Miriam Davidson, Michelle Mantel, and assistant teacher, Betsy Weill. Mr. Rosenberg offered poignant remarks on our confirmands, the Lehrhaus students he teaches. He brought out the best in all of them in Lehrhaus and it shows.
Two of our three confirmands offered their own reflections during the service, demonstrating great poise and grace. William spoke about Lehrhaus as a philosophy and life skills class where thoughtful discussions ensued on the nature and attributes of God as well as the challenges of peer pressure. Dalia, too sang the praises of Lehrhaus for the opportunity to consider faith in greater depth, such as helping her to learn how to approach a mourner, as well as to learn about some of the great Jewish thinkers, Maimonides and Baruch Spinoza among others.
I was moved by Dalia's remarks on her own memories of our synagogue, school, and preschool which she began attending 14 years ago. It brought me back to my earliest memories of her. I recall attending preschool Kabbalat Shabbats and seeing her with her brother and mom and thinking, They look like a nice family. Maybe we'll be friends. This was before her little sister, who will be called to the Torah as a Bat Mitzvah next week, was even born. Today, Dalia, her brother, and her sister are more like cousins to my children than friends. During the Oneg after the service, I told Dalia I loved her speech and I love her. I meant it. The photo in this post is Dalia, her brother, and sister and my children at the Museum of Modern Art in Chicago in 2013.
As I write this, it is the second anniversary of my conversion to Judaism. I can't think of a better way to mark it than witnessing my son's confirmation in the faith of Israel, our faith. The Shehecheyanu is singing in my heart. Blessed are You, Ruler of the Universe who has granted us life, sustained us, and enabled us to reach this season. Amen.
Amy Claver is the mother of two students in the Religious school and serves on the Religious Education Committee.
Sat, April 1 2023
10 Nisan 5783
Next Koleinu on April 14th 7:30PM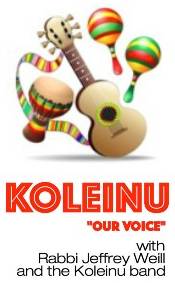 Shabbat Ruach Will Return!
April 21st, 7:30pm
All are welcome!
______________________
Join EHNTJC In Supporting Ukraine!

Our Social Action Committee recommends you consider these organizations for your donation:
---
Sat, April 1 2023 10 Nisan 5783