Rabbi Weill's Weekly Message
BEGINNINGS AND CONCLUSIONS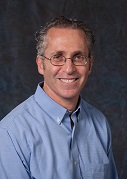 Dear Friends,
On Friday, May 26, we will celebrate new learners, mark a milestone, and honor a veteran teacher.
The learners are our religious school students. They will demonstrate some of what they have learned under the tutelage of our deeply committed and creative teachers, Miriam Davidson and Michelle Mantel.
The milestone belongs to Sammy Weill, who has completed three years of Lehrhaus-Confirmation class. (Julie is completing nine consecutive years of that class, having participated with Sammy, Ruthie and Betsy.)
And the veteran teacher is Michael Rosenberg, who is concluding his leadership of Lehrhaus-Confirmation. It has been an extraordinary run! Michael has taught Lehrhaus as well as the parent education program for 37 years. We honor Michael not merely for the number of years nor the many students. We honor him for the depth of his teaching, his kindness, and his generosity to EHNT.
What could be more appropriate for Shavuot, the holiday that commemorates the giving of Torah, than to celebrate teachers and learners of Torah? Please come to this special service.
Shabbat Shalom,
Rabbi Jeffrey Weill
P.S. Because it's Shavuot, we will have a special and sweet oneg!
Learn In Person (or online) With Us!
Torah this Week! with Rabbi Weill (Virtual Only)
Tuesdays @ 5:30 PM
---
Ezra & Nehemia with Rabbi Weill
Thursdays @ 11:00 AM
---
My Jewish Story with Rabbi Weill
Various Mondays @ 7:30 PM
---
Call Office for Zoom links
Join EHNTJC In Supporting Ukraine!

Our Social Action Committee recommends you consider these organizations for your donation:
---
Tue, May 30 2023 10 Sivan 5783