Rabbi Weill's Weekly Message
Set Us Free!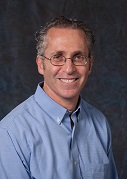 Dear Friends:
Folk-Rock-Torah Song of the Week:
You Keep Me Hangin' On, The Supremes
Plagues rock Egypt in Pashat Va'Era, but Pharaoh cannot seem to let our people go. We can imagine the Israelites pleading, "Set us free! Get out of our lives! Why do you keep us hanging on?!"
The Supremes sang similarly: "Set me free, why don't you, babe? / Get out of my life, why don't you, babe? You don't really want me. You just keep me hangin' on!"
"Keep Me Hangin' On" was written by the great Motown songwriting team, Holland-Dozier-Holland. The Supremes recorded a number one hit in 1966. (Link below) Vanilla Fudge made a powerful top ten cover version in 1967. It has been covered by others as well.
I present a song related to the Torah portion of the week each Wednesday night immediately following minyan.
Shabbat Shalom,
Rabbi Jeffrey Weill
Mon, January 17 2022
15 Shevat 5782
Mon, January 17 2022 15 Shevat 5782