Rabbi Weill's Weekly Message
Thriving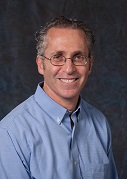 Dear Friends,
What a pleasure to be together for Rosh Hashana services this week. Having so many in our building, along with everyone online, enhanced our sense of community. Being in the fold of the community is one of the very special aspects of the High Holy Days.
After Rosh Hashana services, a congregant told me he was so happy to see our congregation "thriving." Indeed we are!
May we all thrive together. May 5783 be a year of growth in every positive way.
L'Shana Tova and Shabbat Shalom,
Rabbi Jeffrey Weill
Learn Online With EHNTJC!
Siddur 101: Explore the Prayer Book with Cantor Gale
Mondays @ 2:00 PM
---
My Jewish Story with Rabbi Weill
Various Mondays @ 7:30 PM
---
Torah this Week! with Rabbi Weill
Tuesdays @ 2:00 PM
---
The Book of Ruth with Rabbi Weill
Thursdays @ 11:00 AM
---
Call Office for Zoom links
Thu, October 6 2022 11 Tishrei 5783