Rabbi Weill's Weekly Message
Where All Of The Children Are Above Average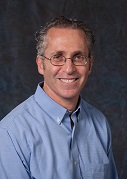 Dear Friends,
Garrison Keillor would cap off each episode of Prairie Home Companion by stating that Lake Wobegon is a place "Where … all the children are above average."
I love the phrase, for how can "all" of anything within a specific set be "above average"? Still, I would apply that ironic line to the children in our own religious school. I have had the distinct pleasure of teaching and just spending time with them over the years. They all seem above average to me!
You will be able to experience this as well, for this Shabbat morning they will show off some of what they have learned this year under the creative and caring tutelage of our teachers masterful teachers Miriam Davidson and Michele Mantel.
Their presentation of about twenty minutes during services will demonstrate how they have learned the prayers as well as how they feel about the prayers. Miriam and Michele have been teaching them to appreciate and understand, as well as to decode and pronounce.
I look forward to seeing you this Shabbat morning, as we celebrate Shabbat – as well as our "above average" children.
Shabbat Shalom,
Rabbi Jeffrey Weill
Learn Online With EHNTJC!
Siddur 101: Explore the Prayer Book with Cantor Gale
Mondays @ 2:00 PM
---
My Jewish Story with Rabbi Weill
Various Mondays @ 7:30 PM
---
Torah this Week! with Rabbi Weill
Tuesdays @ 2:00 PM
---
The Book of Ruth with Rabbi Weill
Thursdays @ 11:00 AM
---
Call Office for Zoom links
Fri, May 27 2022 26 Iyyar 5782