Rabbi Weill's Weekly Message
The Ninth of Av: Stability. Fragility. Hope.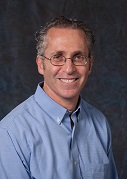 Dear Friends,
Stability. Fragility. Hope.
That sums up Tisha b'Av, which begins on Saturday evening.
Tisha b'Av – the ninth day of the month of Av – commemorates Jewish calamities. It is the day, according to our lore, that both Temples fell and the day the edict for our 1492 expulsion from Spain was signed.
Our sages also retroactively assigned that date to the Torah story of the spies' pessimistic report about the Promised Land, which caused us to wander for forty years.
Tisha b'Av, a fast day, is the saddest day in the Hebrew calendar.
We do everything we can to create stability in our own lives: we eat well, visit doctors, save money, drive safely, etc. For the most part, such measures work.
But we must face the reality of life's fragility as well. The ancient Temples in Jerusalem – built well – fell. So it is with us. I do not need to offer examples. We know how things can go topsy-turvy – and worse.
This is the "twisties," as I referred to such unfortunate changes in one of my sermons from last High Holidays.
And then: hope. Our tradition infuses hope into this saddest of days. For on Tisha b'Av, we imagine, the messiah will be born.
We have seen this dynamic in our own lives. Challenges and despair can indeed offer new perspectives and offer new beginnings.
So to in Jewish history. After nearly two thousand years of exile, we returned to our homeland. We are there still, creating for it enduring stability.
Tisha b'Av has much to teach us. Saturday evening's service begins at 9 pm. Sunday morning's service begins at 9:30 am. Both services will be live and virtual. Links are in this week's Byte.
Shabbat Shalom,
Rabbi Jeffrey Weill
Learn Online With EHNTJC!
Siddur 101: Explore the Prayer Book with Cantor Gale
Mondays @ 2:00 PM
---
My Jewish Story with Rabbi Weill
Various Mondays @ 7:30 PM
---
Torah this Week! with Rabbi Weill
Tuesdays @ 2:00 PM
---
The Book of Ruth with Rabbi Weill
Thursdays @ 11:00 AM
---
Call Office for Zoom links
Thu, August 18 2022
21 Av 5782
Thu, August 18 2022 21 Av 5782