Rabbi Weill's Weekly Message
Think!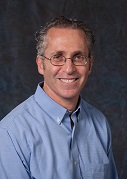 Dear Friends:
Folk-Rock-Torah Song of the Week:
Aretha Franklin - Think [1968] (Original Version) - YouTube
This week's Folk-Rock-Torah for Parshat B'Shellach imagines the Israelites imploring Pharaoh to "think" about how he makes them suffer. It also reflects their great exultation when the Sea splits and they finally taste "freedom."
I present a song related to the Torah portion of the week each Wednesday night immediately following minyan.
Shabbat Shalom,
Rabbi Jeffrey Weill
Thu, January 27 2022
25 Shevat 5782
Thu, January 27 2022 25 Shevat 5782