Rabbi Weill's Weekly Message
"Sukkot"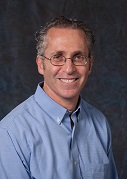 September 28, 2023
Dear Friends,
On Sukkot we read in Torah:
וּשְׂמַחְתֶּם לִפְנֵי יְהוָֹה אֱלֹֽהֵיכֶם שִׁבְעַת יָמִֽים.... בַּסֻּכֹּת תֵּֽשְׁבוּ שִׁבְעַת יָמִים כָּל־הָֽאֶזְרָח בְּיִשְׂרָאֵל
"And you shall rejoice before the Lord your God…You shall dwell in sukkot seven days, every citizen of Israel" (Lev.23:40-42).
This year we have a new sukkah and we've placed it in a new location – on the yard off the parking lot, next to the building. Please come and "dwell" in this new sukkah. You can also fulfill the mitzvah of "netilat lulav," lifting and shaking the lulav, etrog, mytle and willow. It's fun! So come check it out. Just sit quietly and enjoy your coffee or lunch within it. Or, if you let me know you're coming, I'd be happy to join you.
Shabbat Shalom and Chag Sameach,
Rabbi Jeffrey Weill
Learn In Person (or online) With Us!
Torah this Week! with Rabbi Weill (Virtual Only)
Tuesdays @ 5:30 PM WILL RESUME AFTER HIGH HOLIDAYS
---
Ezra & Nehemia with Rabbi Weill
Thursdays @ 11:00 AM WILL RESUME AFTER HIGH HOLIDAYS
---
My Jewish Story with Rabbi Weill
Various Mondays @ 7:30 PM WILL RESUME AFTER HIGH HOLIDAYS
---
Call Office for Zoom links
Mon, October 2 2023
17 Tishrei 5784
Save The Date!
__________________________
Shabbat Ruach
Will Resume in 2024
_________________________
SHIRENU/OUR SONG
Join EHNTJC's Congregational Choir! We will sing at services and other special events. Led by Cantor Daniel Gale.
Please contact bill@ehnt.org if you are interested in joining.
__________________________
Join EHNTJC In Supporting Ukraine!

Our Social Action Committee recommends you consider these organizations for your donation:
---
Mon, October 2 2023 17 Tishrei 5784